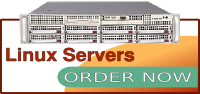 Order a VPS, Semi- dedicated or Dedicated server in Dallas, London or Australia.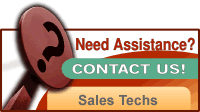 Ask our support team about your hosting requirements.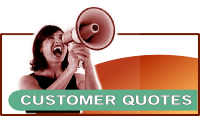 Host where the staff takes pride in making customers happy
After my last interaction with Rimu support staff I felt compelled to take a moment and tell you something wonderful about your company.
A few years ago I came to Rimu through a good friend of mine, [xxx]. You might know him, as he was a customer of yours for a while. He's also the co-founder of [a really cool javascript library] and CEO at [a popular web 2.0 developer compnay]. Anyway, I had bounced around over the years with various providers - both large and small, and never really found anyone that was either that great or that horrible. So when he introduced me to Rimu I was expecting what I had grown accustomed to - frankly nothing out of the ordinary or all that special.
However, support is by far the most important area when working with any outsourced hosting solution. It's always scary knowing that if something goes wrong there's no way to personally interact with the hardware or software. Over the years these are the people who made it feel like we had our own staff manning our own servers at Rimu: Zu, David, and Carl.
But last night and this afternoon Ivan blew my mind away. A request from my chief developer for Tomcat and JVM updates and support resulted in a working solution within a few minutes. A few minutes. Let me just say that again. A few minutes.
I know you have a great support staff, but please do something nice for Ivan if you have something you typically do to reward your employees. Over the course of just a handful of emails Ivan has come up with working solutions and some really honest feedback. It turns out I hadn't looked at your latest hosting prices over the years, and Ivan informed me that we should have more ram for our servers at our current monthly hosting cost - or, he said we could down grade to represent what we're currently using and save on our monthly hosting costs.
With honesty like that I'll not only stay with our solution, but wouldn't hesitate to spend more on other features with you guys in the future. Honesty is such a rare characteristic in business today, and I just can't say enough good things about how Ivan pro actively communicated with us. Between this and the level of service and support, I'm one happy customer. I'll do whatever I can to recommend you to others as well as remain loyal to you as we grow.
This is a big moment for us, as we finally begin to roll out our betas. And there's no other hosting company I'd trust to be with right now than Rimu. From our days in Boston, to Chicago, and now finally in Palo Alto - I'm glad we've stuck with you. Thank you for running such a great company with such great employees. I realize sometimes support is decentralized, but if you're all in an office, I would be more than happy to pay for a lunch or some drinks. And whatever you do, hold on to guys like Ivan, they'll take your company really far.
- Atif (it is longer than a lot of our testimonials, thank you Atif, but it describes quite well how our support operates so we are including it here mostly unabridged) (#
48/323
)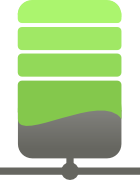 Great features, scalable power, low price.
We have virtual servers in data centers at Dallas, Brisbane, London, Sydney and Auckland.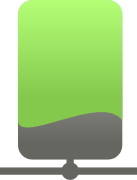 Go dedicated and get lots of memory, disk space, CPU and bandwidth.
We have Core2, Ivy Bridge and dual CPU Jaketown servers. We offer dedicated servers in Dallas, Brisbane, London and Auckland. From 2GB of memory to 72GB of memory. One disk to 8 disks (including SSD, and Velociraptor options in Dallas).
Java Hosting
Thinking about JSP hosting? Java processes use up a lot of memory. Some customers have successfully deployed Tomcat webapps on 256MB VPS plans. Though we recommend a VPS with 1GB of memory as the minimum for Tomcat up to as much memory as your budget can afford (there is no such thing as 'too much memory').
For JBoss hosting we recommend a VPS with least 1-1.5GB of memory.
Just looking to 'play' with Java? Or hosting infrequently accessed sites? Then you would still need the minimum amount of memory we recommend. Since the application servers require that to just start up.
Rails Hosting
Want to host rails apps? Then we recommend a VPS with 1GB, or more, of memory. You will find that the more Rails sites you host, the more memory you will need. If you mention it when you order, we will setup the RimuHosting Rails Hosting Stack for you.
Business/Corporate Hosting
If you want to host a business website, we recommend a VPS with 1GB of memory or more. Often you won't need this much memory. But your server may end up being more reliable because of it and better able to cope with sudden load spikes like extra visitors after a new product launch. You may also want to opt for a plan with Plesk installed. This will make the server management and setup of email, domains and certain web applications a little easier.
Hosting Multiple Web Sites
If you are hosting multiple web sites, we recommend you select a plan that supports the Plesk web hosting control panel. This control panel really simplifies setting up web sites, adding applications like phpBB (a discussion forum), osCommerce and providing services like spam filtering with SpamAssassin. If you are giving clients access to manage their own domains, then the Plesk control panel is virtually a 'must have'.
Geek Hosting
Want to run your own website? Use SSH? Run a MySQL database, mail server? Set up a blog? Host a few friends? Play with Linux?
Pretty much any of our plans will work for you. If you know you need something memory intensive (Spam Assassin and heavy MySQL usage falls in that category), consider going with a 512MB or higher plan. If you are new to Linux and want a really easy to use and professional web hosting control panel, go for a plan with Plesk as an option. Otherwise you can use the free Webmin control panel (which is very powerful, just not as pretty and easy to use as Plesk).
Big Bandwidth User?
Need to push around a lot of data? Want a high data transfer allowance? Then we recommend a VPS server at the Dallas or London data centers that we use. For dedicated server customers we have high data transfer allowance options at our Dallas data center.
Large, Busy Database Driven Site?
Sites that are very busy, that use lots of database queries or have many Apache connections work best with more memory. We recommend you jump in with a 1024MB or higher VPS plan or opt for one of our powerful dedicated servers.
Power Users
Want a ton of disk space? Running something that is very CPU intensive? Need a lot of bandwidth? Go for one of our dedicated server plans. In addition to a great server, in a good data center with a reliable network you will get RimuHosting support. Each dedicated server plan includes the RimuHosting support that everyone raves about.
Dedicated Server Options
Don't want to share your CPU and hard drive IO with other users? Then go for a dedicated server.
Data Center
Pricing From
Server
CPU
Power
Data Transfer
Allowance
Dallas
99.00 USD
Core 2
London
89.00 GBP
Intel Xeon (London)
Key:

More 'dots' indicate better performance.
London, Australia, Dallas or NY Hosting?
Need to choose where we setup your server? Then take a look at some of the data center options we offer including plans in Dallas (our main location), New York, Australia and London.
Ask Us For Help Choosing
If you are not sure which plan will work best for you then fill out our feedback form and a real live person will get back to you with answers to your questions and a plan recommendation. Most feedback form inquiries are answered in 1-4 hours. We are also available on live chat.