Home
> RimuHosting People
RimuHosting People
Most hosting companies can buy the latest and greatest hardware. And we all have the same opportunities to host at great data centers.
So what makes one company different from any other? We (honestly) think it is the staff that you deal with day-to-day. So at RimuHosting we strive to have a support team that is knowledgeable and passionate about Linux. And then we do all we can to empower these people to help make our customers' lives just a little bit easier.
This page lists some of the people you may find yourself interacting with at RimuHosting.
Peter Bryant

Peter founded RimuHosting in 2002. He helps out with support; does the monthly billing; flexes his Java muscles every now and then by coding on the RimuHosting web site; and works hard to make sure that RimuHosting always has the best and brightest staff along with great servers sitting in reliable data centers.
Peter plays squash a few times a week and tennis whenever he can get a game (he is pretty sure Pablo would thrash him if they were to ever have a game together). He reads a lot (mostly sci-fi, Ian M. Banks being a favorite); listens to a wide range of music. Like most staunch New Zealanders he is an avid arm-chair rugby devotee (following the Waikato teams and, of course, the All Blacks). Peter is married to Anne-Marie and has three young boys.

David Mace

David has been an engineer at RimuHosting since 2006. His interest in Linux dates back to the 90s when he installed Slackware from floppy disks. When he's not working for us, David works as a freelance software developer - usually dabbling in Java (his favorite), Ruby on Rails or PHP.
In his free time, you can find him reading about computer security, playing with his 2 kids or kicking back with one of his favorite shows: Numb3rs, Heroes, 24 or Burn Notice.
Abdallah Deeb

Abdallah has been working for RimuHosting since June 2007. He started using Linux back in 1996, when he was asked to test Apache on RedHat (4.0 - when the RedHat guys were still asking for donations!) for an ISP in Beirut, Lebanon. And he was addicted ever since. He's currently using Ubuntu and Debian at home and work.
Abdallah would read almost any book he could find, but his favorite subjects are mystery novels and religious/historical studies. He watches Naruto anime and a full season of _insert_tv_series_here on DVD every now and then. And he would like to play ping-pong (table tennis) more often.
Felicisimo S. Domingo

Sim lives with his wife in Antipolo City, Philippines. He has been doing support for Rimu since the middle of 2007. He earned a graduate degree in Physics from the University of Philippines, where he first started with linux in 1994.
For a long time, he worked at a mobile applications company, where he developed systems software. He usually did it in C++, but sometimes also in Java, Objective C and Ruby.
He is currently working on a few personal software projects. He is also an amateur chef and a certified B-Movie buff. His favorite genres are prison movies, zombie flicks, cannibal films and mutated monster movies.
Glenn Enright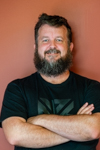 Glenn started working for RimuHosting in February 2008 at the Cambridge offices doing support work. He completed a Bachelors degree in computer science at the Waikato Polytech in 2007.
He has been using Linux since late 2000, and distros of choice have included Gentoo and Ubuntu.
In his spare time he enjoys online gaming and is also working on the odd Java project.
Liz Quilty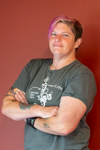 Liz started in 2008 and has been using GNU/Linux since 1997. She started on Redhat, 3 weeks later migrated to Slackware. Eventually moving through Debian and finally onto Ubuntu.
Liz ran the Orcon (NZ-based ISP) Debian & Ubuntu repository in her spare time, and is an avid cyclist, fitness junkie and plays Ukulele in what little free time she has.
Paul Quilty

Paul started playing with Linux in 1996 and has been learning ever since. He tried many flavors of Linux but found Debian to suit most situations, recently started using Ubuntu for workstations.
Paul has lived in Auckland for the last 9 years and moved down to Cambridge (with his wife Liz) where is now starting a new life with the great bunch of like-minded Rimuhosting geeks.
Juan Rossi

Being the son of a farmer, at a very small town in Argentina, Juan always has been the "black sheep" of the family because his addiction to technology. In 2002 he went to study Informatics Engineering in Buenos Aires. Over there he became GNU/Linux activist mainly by joining LUGs, founding them, going and helping organize open source software events. For the past years he also worked mainly as a sysadmin.
Juan also enjoys very much photography, astronomy and some sports like soccer and softball, even though he is not a great player.
Elton M. Labajo

Elton started fiddling Linux back in 1996 in a University laboratory, he installed slackware from a pile of floppy disk in an intel box, was amazed by the technology and after which he worked on a company in a R&D Dept. for Linux solutions, became a SysAdmin in an ISP and lately a Linux DBA. He also do some scripting and programming in java,python and hopefully Ruby on Rails.
At free time he watch TV a lot, play guitar, smash tennis and fix cars for fun.
Adrian Deac

Adrian has been with RimuHosting since mid 2007. He is a Linux freak, Debian specially, trying to run his favorite OS on almost any 'smart' devices he can get his hands on.
He does a bit of freelance web development, working together with two of his best friends as a PHP Web developer. While not working or sleeping, he is finishing his computer science bachelor degree at Babes-Bolyai University from Cluj-Napoca, Romania. He also enjoys spending quality time with his future wife and he loves to cook.
Paolo Alexis Falcone

Paolo does part-time support for Rimuhosting. During the day he is a senior software engineer for a large social-networking site, at night-time he is a doting husband and father to two very cute twin boys. He is a long-time FOSS advocate and member of the Philippine Linux Users' Group.
In his spare time, Paolo frequents the movies together with his wife, just plays with his sons, or reads books on wide range of topics. He's an avid/rabid anime fan, a collector of model kits, and seasoned biker.
Ghassan Deeb

Ghassan got his Masters in Telecommunications and IT from Athens Information Technology in 2006. He was introduced to Linux in college and worked in both Linux and Windows environments.
In his free time, he likes to play Chinese checkers, go to the cinemas, follow up with the latest gizmos and BBQing.
Eugene Shcherban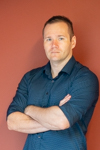 Eugene joined RimuHosting in September 2012 at the Cambridge office as System Administrator. His "Linux life" began after reading a book in 2004 'Cryptonomicon' of Neal Stephenson. He decided to become a Linux Guru and to get a linux job whatever it takes.
Changing jobs from Sber Bank of Russian Federation to The University of Auckland, Eugene finally dropped an anchor at RimuHosting and never regretted his decision. He tried different distros of GNU/Linux such as Ubuntu, OpenSUSE, Fedora, CentOS, BackTrack, Liberte, Tails as well as commercial one as Red Hat, Open Solaris. At home he uses mainly Mint.
At his free time, Eugene enjoys kettlebell exercises, jogging, playing squash with his friends, reading and re-reading books, traveling, learning to play guitar, listening to classics and discovering beauty of the world.
Eugene believes that happiness begins with professional satisfaction and GNU/Linux provides mostly endless opportunities for that.
Erwin Pacua
Erwin started working for Rimuhosting on mid September 2012 .
He spends his free time going out with family. He also hangs out on 'freechess.org' from time to time.
He also loves reading on a wide variety of topics especially philosophy and science.
Andrew Kissa

Andrew discovered Linux in 2001 and has never looked back since. He uses a range of distros from rpm based to deb based ones.
In his free time he contributes to several popular open source projects. Andrew also enjoys photography and the out doors.