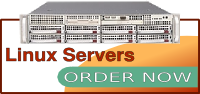 Order a VPS, Semi- dedicated or Dedicated server in Dallas, London or Australia.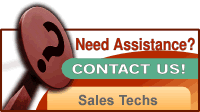 Ask our support team about your hosting requirements.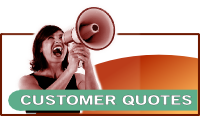 Host where the staff takes pride in making customers happy
I am extremely happy with your service. Sure beats keeping a linux box running off a cable modem, remotely... Walking my mother through rebooting... Its ugly.
- Mike (an ex-cable modem + server refugee) (#
299/335
)
Link to Us
Want to show your support for RimuHosting? Need to brag about having your own server? Well, we appreciate links back to us. So please add one of these buttons or text links to your site. Good display spots include on an about/powered by page, or a text link at the bottom of your web pages.
Add your affiliate id to the links and get a hosting credits for signups.
Text Links
<a href="http://rimuhosting.com/landing.jsp?s=tlink1">This Site is Hosted on a RimuHosting VPS</a>
<a href="http://rimuhosting.com/landing.jsp?s=tlink2">This Site is Powered by a Linux VPS from RimuHosting</a>
<a href="http://rimuhosting.com/landing.jsp?s=tlink3" title="Java and JSP Hosting by RimuHosting">This Site's JSP Hosting Provided by RimuHosting</a>
Buttons
You can also use one of these button images. For best performance you should copy the image file to your own server. Call us Google PageRank™ junkies, but we also appreciate a text link with 'VPS Hosting' or 'Java/JSP Hosting' somewhere in it (as shown in the following examples).
Black with transparent background
(shown on grey background 110,200px)


White with transparent background
(shown on black background 110,200px)


White with brown background
(shown on white background 110,200px)


<p><a href='http://rimuhosting.com/landing.jsp?s=ilink11' title='Java and Linux VPS Hosting by RimuHosting'>Our VPS Hosting By RimuHosting<br/><img src='https://rimuhosting.com//images/promo/rimu_apache_style_102_47.png' alt='Java and Linux VPS Hosting by RimuHosting' /></a></p>
<p><a href='http://rimuhosting.com/landing.jsp?s=ilink12' title='Java and Linux VPS Hosting by RimuHosting'>Our VPS Hosting By RimuHosting<br/><img src='https://rimuhosting.com//images/promo/rh_javagurus_120_60.png' alt='Java and Linux VPS Hosting by RimuHosting' /></a></p>
<p><a href='http://rimuhosting.com/landing.jsp?s=ilink13' title='Java and Linux VPS Hosting by RimuHosting'>Our VPS Hosting By RimuHosting<br/><img src='https://rimuhosting.com//images/promo/rh_vpspowered_120_60.png' alt='Java and Linux VPS Hosting by RimuHosting' /></a></p>
<p><a href='http://rimuhosting.com/landing.jsp?s=ilink14' title='Java and Linux VPS Hosting by RimuHosting'>Our VPS Hosting By RimuHosting<br/><img src='https://rimuhosting.com//images/promo/rh_vps_160_160.gif' alt='Java and Linux VPS Hosting by RimuHosting' /></a></p>
<p><a href='http://rimuhosting.com/landing.jsp?s=ilink15' title='Java and Linux VPS Hosting by RimuHosting'>Our VPS Hosting By RimuHosting<br/><img src='https://rimuhosting.com//images/promo/rimuhosting_80_15.png' alt='Java and Linux VPS Hosting by RimuHosting' /></a></p>